Cut through the chitchat and strike up a real conversation with your target clients.
Our Brand Voice Guides help your team use their words and find your message in a way that your perfect client understands including:
Your brand defined in one sentence
A brand's unique personality & point of view communicated through a distinctive writing style.
The attitude with which a brand communicates a message.
What does your brand do? In other words.. How does your brand do it? By...
Why is your brand so special? Because it is...
Usage rules on grammar, profanity and literary devices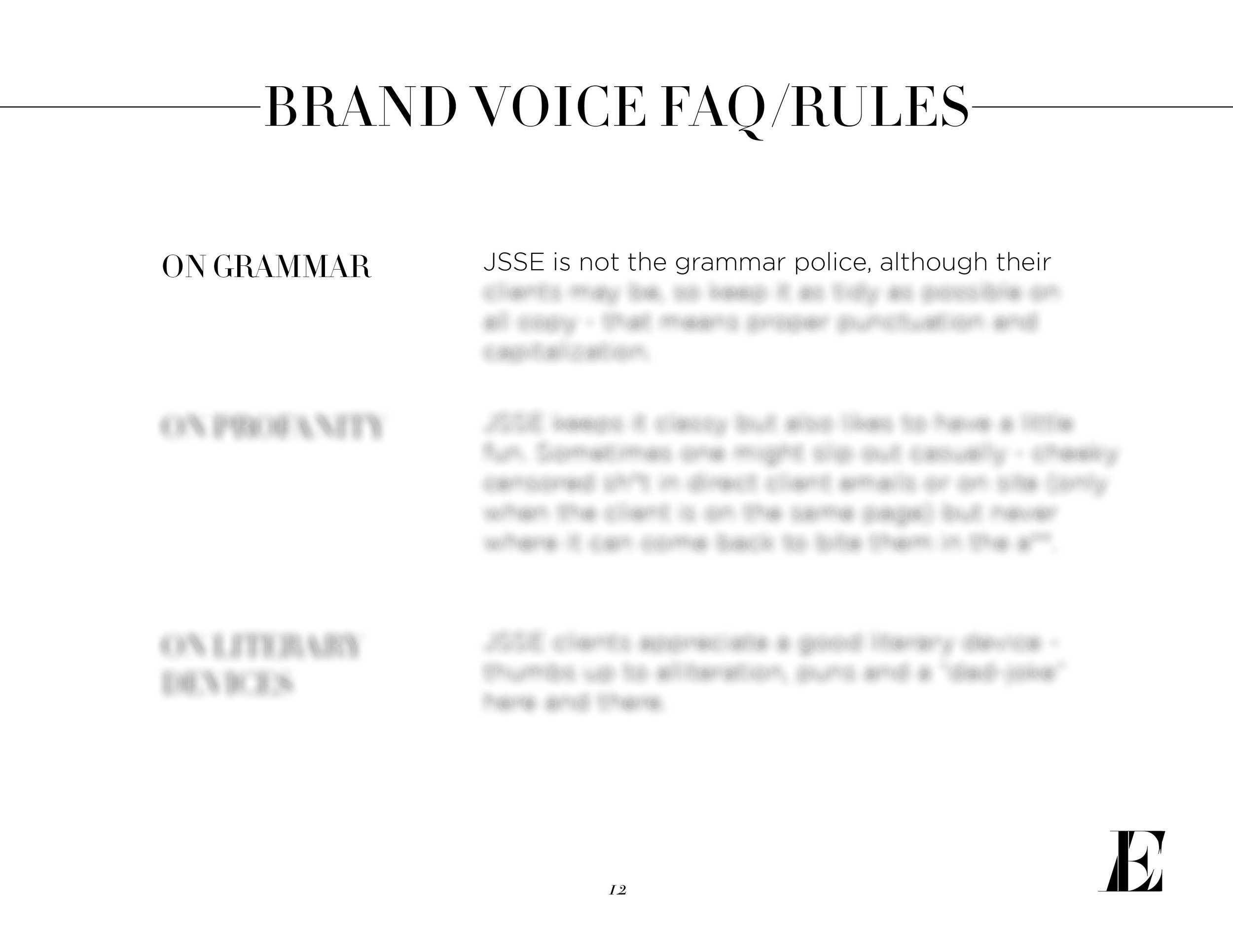 Complete Brand Voice Guide
brand voice guide based on client answers to super fun Editor's Edge brand quiz
$800