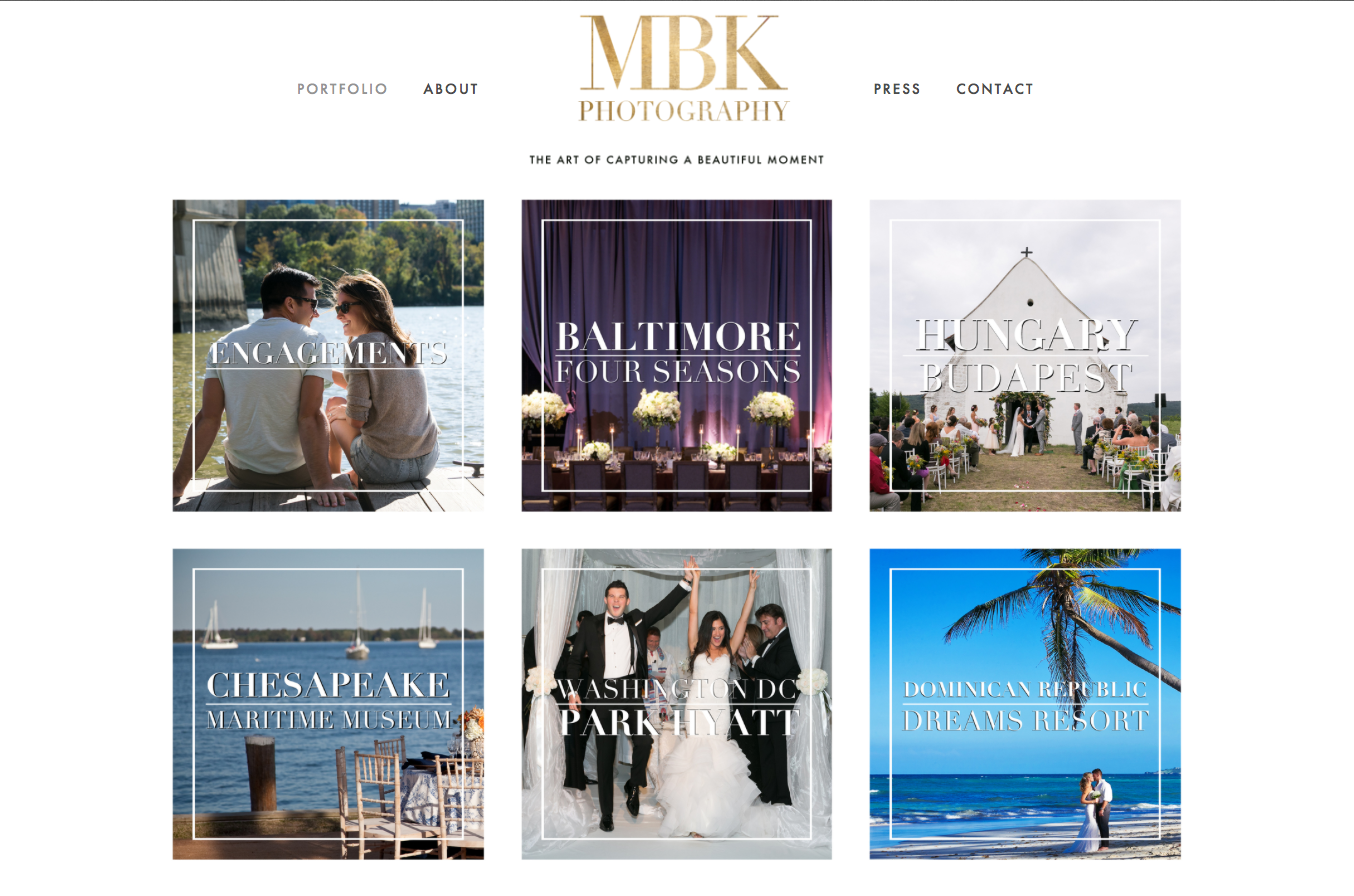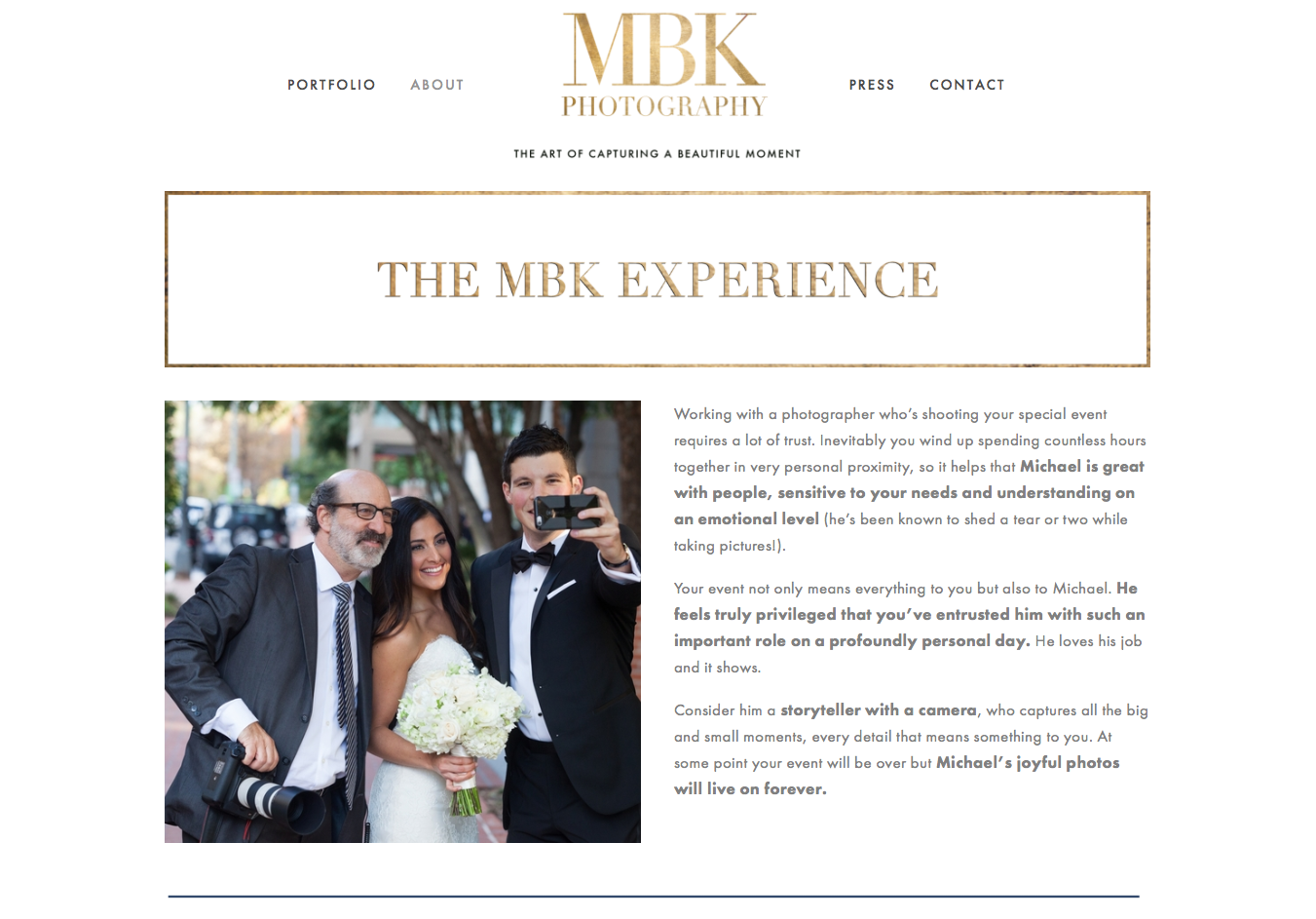 "When you're married to your work its hard to step back. I needed a visual expert, someone not related to me, to cut thru the niceties and tell the beautiful story of my client relationships and the work.
Creating a new look requires not giving in to status quo. I needed a completely new feel to my work that not only was mine but reflected my unique talents in a way the bride of today sees the world.
Editor's Edge allowed me to trust the instinct of our discussion and implement our decisions. I truly have a web site I'm proud of and showcase my best work."
-Michael Bennett Kress
Client Goals:
Define trademark style – visually & verbally
Reach the modern day client
Rebrand website & marketing materials
Services:
Visual Direction
Gallery Curation
Project Management
Website Build
Art Direction -Marketing Materials